Sea sports
Property Overview
Type:
Adventure
Address:
Tropea, Presso villaggio roller club -torre ruffa
Owner:
Romina Vietti
Pets:
Pets friendly
Location Type:
Beach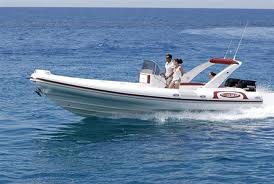 Sea Sports the leader in the marine industry in Tropea and Capo Vaticano, offers the following marine services:
-Boat trip to Tropea and Capo Vaticano Zambrone, we will visit the most beautiful and "calm sea" to admire the scenery and take a bath in peace and relaxation, experienced skipper on board!
-Excursions exclusive to the Aeolian Islands, full day visit to Stromboli and Panarea, with stops at small ports and in the most suggestive as Strombolicchio, lava front, Basiluzzo, Panarea, Cala Junco and Lisca Bianca.
The excursion is organized with inflatable 9 feet 16 people full comfort and professional Skipper!
-Rental boats and rafts with and without a license, to visit the coast in complete autonomy, Easy Guide for principianti.Il rental is provided for only the calm sea, before departure will explain the operation of the boat and the beautiful bays.
-Storage Boat and dry berths, can leave us your boat and we'll take care to make launching and recovery with GRU '.
The Sea Sports wishes you Happy Holidays!
---
Italiano
Location