Hostel cabo mayor
Property Overview
Type:
Bed and breakfast
Address:
Santander, Calle cadiz, 1
Owner:
HOSTAL CABO MAYOR
Pets:
No pets
Location Type:
Cities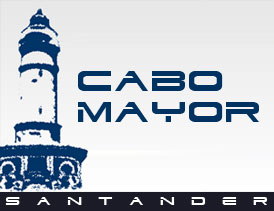 Cabo Mayor is intended for those looking for a nice place with a friendly personality. To do this we offer our rooms reproducing the essence of a minimalist hotel, in a modern guesthouse comfortably appointed with the utmost care.
Our rooms have all the amenities needed to satisfy the most demanding guests, with comfortable beds immaculate fabrics, double anti-noise windows, LCD TV, minibar, electric kettle with tea / coffee, smoke detectors, safe , high-speed Internet access, central heating, hairdryer, magnifying mirror and amenities in bathrooms ....
All our rooms are NON-SMOKING.
---
Italiano
Location