Viviholidays home holidays
Property Overview
Type:
Vacation rentals
Address:
Castellammare del golfo, ----
Owner:
ViViHolidays
Pets:
No pets
Location Type:
Beach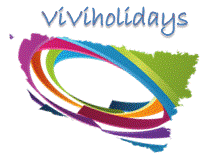 Lovers of our land, we offer a holiday for the whole year in our comfortable homes, villas and apartments. Beautiful places await leaving lasting memories, to live a scenario full of emotion ......... Perfumes citrus in December, the blossom in spring; the colors of the almond tree in bloom and the green hills; the flavors of almond cakes of Erice with its medieval tunes, the Cous Cous of San Vito Lo Capo, the Cassatelle of Castellammare del Golfo, the beaches, the sea, boat trips to discover the hidden bays of this fantastic coast! We will make your stay unforgettable in this land called: SICILY!
Book it now !! From January to December we are ready to welcome you to experience the sea, our cuisine, nature, our culture.
All this makes Sicily eternally UNIQUE !!!
---
Italiano
Location