In asia travel
Property Overview
Type:
Travel agency
Address:
Siem reap, Sok san road, 1
Owner:
Gabriele Stoia
Pets:
Pets friendly
Location Type:
Cities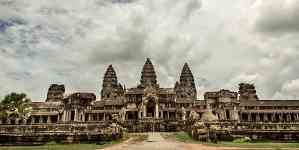 IN ASIA TRAVEL is a Tour Operator leader in tourism sector in Southeast Asia. Based in Cambodia organizes custom private tours , group tours, low-cost tours, all over the country with extensions in Thailand, Laos, Vietnam and Myanmar.
We offer several types of tours in order to center the specifications of our demands, which are cultural trips, nature, family, wedding travel, travel with kids or just classic tours.
Depending on the season we arrange fixed departures by offering the opportunity to join other travelers to contain the budget.
Thanks to the local presence we take care of all the details so that your trip will be an unforgettable experience.
Contact us at info@inasiatravel.com for more information or to request a quote.
---
Italiano
Location