Hostal juan xxiiii
Property Overview
Type:
Bed and breakfast
Address:
Madrid, Calle silvio abad, 12
Owner:
Hostal Juan XXIIII
Pets:
No pets
Location Type:
Cities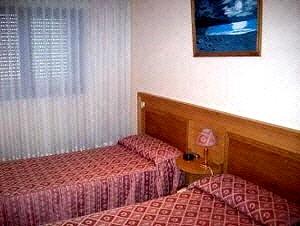 The Hostal Juan XXIII is located in the heart of San Sebastian de los Reyes. Near the Airport (5Km), the Center of Madrid (16Km) and the IFEMA (12Km) is in a very strategic area of business, industrial and leisure areas like Plaza Norte, Diversia Heron and the Big Apple.
Close proximity to the Hostel:
The City, The "Hospital Infanta Sofía" The Bullring "La Tercera", Teatro-Auditorio Adolfo Marsillach and Jarama Circuit of San Sebastian de los Reyes.
CosmoCaixa Museum of Science, the Church of St. Peter the Apostle, the Municipal Sports Jose Caballero and sculpture of menin in Alcobendas
Tourism: the Church of S. Sebastian Martin, the Town Hall, The Big House and the Hermitage of Fuente del Fresno
Nature: the Dehesa Boyal attractive forest green and near the city.
NOTICE: The reception hours are Monday to Saturday from 9:00 to 22:00 pm and Sunday mornings from 10:00 to 14:00 hours Afternoon: 17:00 to 22:00 hours. Outside these hours the reception is closed and you can not check-in or check-out. We have FREE WIFI.
---
Italiano
Location