Solemare residence
Property Overview
Type:
Hotel
Address:
Scicli, Via patrasso, donnalucata
Owner:
Alessia Timperanza
Pets:
No pets
Location Type:
Beach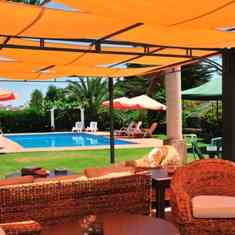 Solemare Residence is the ideal for a vacation of only sea or to relax in a familiar and comfortable place after a fantastic tour of baroch cities.
In gorgeous Sicily, heart of Mediterranean sea, famous for its mild climate, its colours, its people...The perfect harmony among art, culture and nature!
"Solemare" Residence is composed of suitable furnished flats to give hospitality to a numerous family. Every mini-apartment is furnished of a typical kitchen in masonry, living-room with couch-bed, bedroom, bath and terrace.
Blue sky, golden beach, good air and a lot of sun....This is the composition of our magic cocktail that makes unforgettable your holiday. Plung in a sea of excite!
---
Italiano
---
Rates
Min = 20 € Max = 45 € 1 people daily
Min = 40 € Max = 90 € double room for two people per day

Location