Chef at home
Property Overview
Type:
Restaurant
Address:
Siena, Strada di santa caterina 6/b
Owner:
elisa porciatti
Pets:
No pets
Location Type:
Beach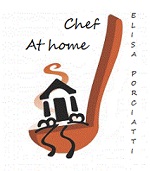 Finally, lovers of good food and good drink will organize a dinner at their house and indulge in the finest luxury to enjoy it at home sitting at the table with their guests.
At your request I will create personalized menus with special attention to 'wine pairing.
The menu will consist of using traditional Tuscan recipes, vegetarian and fish dishes, all prepared with seasonal ingredients from small local producers that I could select in 10 years of activity in the sector.
---
Italiano
Location