Casa rafaela
Property Overview
Type:
Vacation rentals
Address:
Cordoba, Añora
Owner:
Rafaela Mellado
Pets:
No pets
Location Type:
Countryside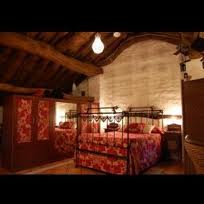 Authentic traditional house of s XIX. completely restored respecting entirely all primitive elements of it such as its large fireplace , wood ceilings or vaulted central hall of the house paved , large patio with granite stone fountain , cistern type singular pit , barbecue and mobiiliario of Jadin .
Our house has two floors .
On the ground floor is the typical hallway with decorative stones made ​​with bicolor , from old mines .
It has two bedrooms, single bed 1.05 m wide bed with vaults. (both heated )
Living room with fireplace, TV , DVD , Mp3 and library.
Dining room with TV, DIVX , MP3 , karaoke , video , DVD, games, etc. .
Bathroom heated towel warmer , hair seador , adapted for people with reduced mobility.
65 meters Patio with stone fountain , barbecue, well , garden furniture and herbs top floor with sloping ceiling wood ceiling . Air Conditioning, two queen beds , bed 1.05 m wide and comfortable sitting room with sofa bed for two people, all of which elegantly decorated and distributed in a unique manner , with a bathroom with shower and Radio .
A 400 m . Enjoy unrivaled sports facilities with 3 pools and tennis courts , paddle tennis and beach boley . Zorbing , paintball , archery , golf, midget donkey rides , orienteering, bird watching, free tours , etc. .
---
Italiano
Location