Group tours - cerrano
Property Overview
Type:
Travel agency
Address:
Pineto, Via d'annunzio, 197
Owner:
Erika Caprioni
Pets:
Pets friendly
Location Type:
Beach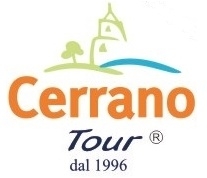 The careful choice of itineraries to discover fascinating places, the selection of the best hotels, transports, restaurants, guides , attractions , attention to quality in every moment of the trip, all for an enjoyable and unforgettable vacation.
This is our business card. A promise that we can do because we belong to a reality in the tourism industry for 20 years , offering services for travel & leisure in the round, both for local and international clients, working with international groups , such as TUI and realizing the SeniorenReisen Tour .
For this reasons, Cerrano Tour offers not just a holiday but discreetly accompanies you throughout your trip, whether it's a beach holiday or an exciting tours into the wilderness.
The strength of Cerrano Tour a team of tourism professionals who work with passion and enthusiasm to create travel itineraries, paying lot of attention to the details .
Ready to leave? We invite you to get fascinated by our itineraries, mainly dedicated to Abruzzi Region. In our itineraries we have mixed ancient cities, rich in history, relaxing places by the sea and peaceful mountain locations, together with exciting nature trails and gourmet experience including wine tasting, gourmet food and wine, cooking classes.
We are confident that among the proposals you will find your favorite one.
In event you desire a different program, all tailor-made by you, we will be pleased to inspire you customizing your Tour Group Experience.
---
Italiano
Location