Real estate fin-center case d & d sas - multiservice 1983 - holiday homes in bernalda
Property Overview
Type:
Vacation rentals
Address:
Bernalda, Corso umberto
Owner:
L. Dpierro
Pets:
No pets
Location Type:
Cities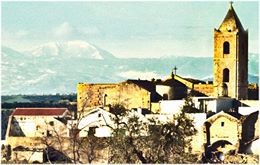 A WIDE CHOICE OF BUILDINGS AT YOUR DISPOSAL!
Ref. L / G - Basilicata Bernalda RENTS - Here you will find the right solution of Tourism real estate in Ionian Coast, Bernalda and surrounding areas. Among our offerings in Lease, a wide choice of apartments, houses for vacation, Villette of different types and sizes can meet any requirement.
Contact us without obligation we will be pleased to submit our best proposals.
Rents weekly, monthly, at Low, Medium and High season.
Info: 0835.543768 - 0835.745558 cell.: 334.1203861 - 328.9398282 www.fin-center.it - Professionals ... from 1983
Maximum willingness to cooperate with all colleagues Italian and foreign, as we believe that collaboration is an important factor in our work. > Associate Fiaip - Fimaa - Mediofimaa <
House ideal for visiting Matera: European City of Culture in 2019.
---
Italiano
---
Rates
Min = 140 € Max = 480 € weekly
Location