b & b the aladdin's lamp.
Property Overview
Type:
Bed and breakfast
Address:
Roma, Viale dei promontori 310
Owner:
B&B La Lampada di Aladino
Pets:
Pets friendly
Location Type:
Beach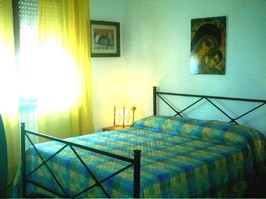 We are 1 km to the promenade of Ostia,The cost of nights varies according to the periods of high or low season, starting from a minimum of e. 55 for 2 people and a maximum of e.70 for 2 people in high stagione.E 'available a third bed with a small cost. For more information, availability 'and promotional offers and' can contact us by e-mail.o phone.
---
Italiano
---
Rates
Min = 35 € Max = 40 € 1 people daily
Min = 55 € Max = 70 € double room for two people per day
Min = 200 € Max = 300 € weekly
Location