Camping rialto
Property Overview
Type:
Campeggi
Address:
Campalto, Via orlanda 16
Owner:
CAMPING RIALTO
Pets:
Pets friendly
Location Type:
Cities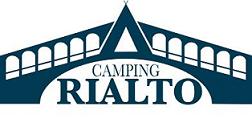 Camping Rialto is the ideal campsite for those who are planning a trip to Venice.
Shady and with turf for those who love outdoor tourism.
Different types of comfortable and affordable housing units: new Glamping Cabin Tent for 2-6 people with toilet and area per day for a camping holiday without giving up comfort, wooden chalets for 4/5 persons with toilet, kitchen and air conditioning, mini-chalet for 2/3 people without toilets and tents in position for two people equipped with two single beds.
Perfect step for those who embark or disembark from the Port of Venice, with direct and ships from Greece.
Easily accessible from all motorways or state and provincial roads, as well as from Marco Polo airport (5 minutes by bus), and from the railway stations of Mestre and Venice.
Thanks to the convenient public bus service which stops right in front of the entrance of the camp every 15 minutes, you can reach the center of Venice in just 10 minutes at the cost of Ç 2.60 per person round trip.
Our services:
- Wi-Fi;
- Multilingual reception;
- Pizzeria;
- Bar;
- Convenience store;
- Laundry (washing and drying);
- Camper service.
For information, offers, check availability and quotes, please contact us
Camping Rialto for a stay in peace and comfort just steps from Venice!
---
Italiano
Location