Appartamento privato al mare
Property Overview
Type:
Vacation rentals
Address:
Milazzo, Via procida 1, 98057 milazzo
Owner:
francesco franci
Pets:
Pets friendly
Location Type:
Beach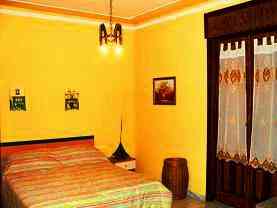 APARTMENT PONENTE 6/7 beds
40 metres from the beach, Local 4, independent kitchen, bathroom, 2 balconies, 2 bedrooms, sleeps 7, total surface area 85 m2, second floor.
RENT for SHORT or LONG PERIODS, rates include all consumption and sundries.
ENERGY CLASS G.
EQUIPMENT
Beds: 7 beds, washing machine, freezer, TV, parking, kitchen, oven, refrigerator, freezer, coffee maker, shower, bidet, garden chairs and table, iron, Ironing Board, fans, the House is equipped with all kitchen equipment (pots, knives, forks, spoons, dishes). Drinking water, hot water is always available.
ADVANTAGES
Apartment situated in the beautiful riviera di ponente of Milazzo, right on the beach, within walking distance of any type of services requested, beaches, clubs, all within a radius of 100 meters. For those who like to spend some nice holidays, where the beach is downstairs.
View over sea, beach 40 meters, 200 m shops, restaurants 300 m, supermarket 300 m, port of Milazzo 600 m, distance from the Centre of Milazzo 500 meters, pebbly beach nearby, close to Sandy Beach, rocky beach nearby.
ALERTS
Owner lives in the same city, rental: arrival any day accepted, fees, delivery of the keys from the owner.
ACTIVITIES AROUND
Sea, mountain biking, cycling, diving, windsurfing, jet skiing, tennis, fishing, hiking, Museum, historical site, cinema, theatre, discotheque, wine routes, sailing.
ACCESS
Take the motorway from Messina towards Palermo, exit Milazzo and continue to Milazzo center.
The price listed is not for person, but the price of the rent of the House, as it is a real estate lease for transitional use. The contract will be drafted is signed upon delivery of the keys to the House.
START END PRICE Minimum length of stay
01/01/2016 28/05/2016 250 € / week
28/05/2016 18/06/2016 280 € / week
18/06/2016 02/07/2016 340 € / week
02/07/2016 09/07/2016 380 € / week
09/07/2016 16/07/2016 440 € / week
16/07/2016 23/07/2016 500 € / week
23/07/2016 30/07/2016 550 € / week
30/07/2016 06/08/2016 650 € / week
06/08/2016 13/08/2016 750 € / week
13/08/2016 20/08/2016 900 € / week
20/08/2016 27/08/2016 500 € / week
27/08/2016 03/09/2016 420 € / week
03/09/2016 10/09/2016 350 € / week
10/09/2016 24/09/2016 280 € / week
24/09/2016 31/12/2016 250 € / week
---
Italiano
---
Rates
Min = 250 € Max = 900 € weekly
Location