B&b palinuro holiday
Property Overview
Type:
Bed and breakfast
Address:
Palinuro, Via indipendenza
Owner:
Mino Del Greco
Pets:
Pets friendly
Location Type:
Beach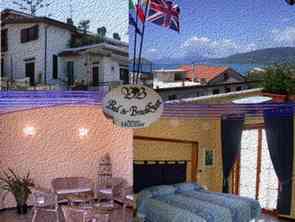 The B & B Palinuro Holiday is located on the main street of Palinuro .
Nearby there are restaurants , pizzerias, ice cream , food , banks and more.
For our customers special prices reserved for the Restaurant Villa Martina and the ' free use of the shuttle to our beach .
The rooms have TV , wf , safe, SKY VISION Gold " FREE " , a parking space .
---
Italiano
---
Rates
Min = 22 € Max = 65 € 1 people daily
Min = 45 € Max = 130 € double room for two people per day
Min = 315 € Max = 900 € weekly
Location