Luxury canarias
Property Overview
Type:
Travel agency
Address:
Las palmas, Playa del inglÚs
Owner:
Luca Dione
Pets:
No pets
Location Type:
Beach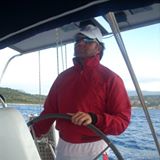 LUXURY CANARIAS has a new project based on the beautiful island of Gran Canaria.
After years of experience in tourism, in collaboration with clients of different nationalities and expectations, we have learned that everyone is unique and has a specific vision of how his dream vacation should be.
Therefore it is now time to create a concept that is not based only on villas and exclusive surroundings we have to offer, but also on the needs of our customers.
Your holidays are those times of the year for which you have worked so hard, those moments that you have been waiting for so long, those moments when you and your family or friends want to disconnect, to feel free, relax, enjoy and share unforgettable experiences.
LUXURY CANARIAS will provide you those moments, offering a wide range of services to meet the specific needs of each client. Let us think for her.
Our definition of luxury is that place where you can enjoy all the privacy and comfort of your own home in an exclusive destination.
---
Italiano
Location